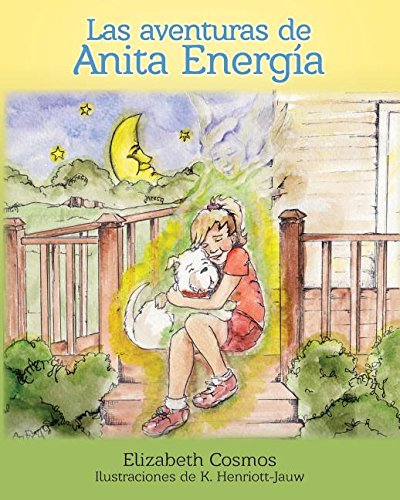 Anita vive con su familia y amigos en un pueblito de Estados Unidos. Acompaña a Anita en sus aventuras mientras descubre cómo nos ayuda el mundo invisible de la energía en las lecciones de vida.
"Las venturas de Anita Energía ha sido escrito para guiar a la futura generación hacia un mundo Einsteniano de posibilidades infinitas. Este trabajo pionero desmitifica de forma clara y creativa el concepto de la energía al invitar a niños y adultos a un viaje literario increíble ¡Qué brillante manera de cambiar el mundo! Recomiendo este libro a todos."
—Dr. Mark Mincolla, autor del best seller Whole Health.
---
"Todos tenemos la capacidad de sanar. La energía de la creación está a disposición de todos nosotros. Todos podemos beneficiarnos si nos preparamos y nos ayudamos a alcanzar ese objetivo. Así pues, lee y aprende, y luego practica."
—Bernie Siegel, Doctor en Medicina, Autor de 365 Prescriptions for the Soul y de A Book of Miracles.
---
"Las venturas de Anita Energía, Libro 1 es un libro maravillosamente ilustrado con un hermoso mensaje para los jóvenes. Es una invitación para que los niños (¡y los padres!) vuelvan a conectar con la luz divina que todos llevamos dentro. Nos recuerda que la vida es algo más que el mundo físico en 3D de nuestros cinco sentidos."
—Dave Markowitz, Intuitivo Médico, especializado en personas altamente sensitivas y escritor.
Pinchar aquí para ver el trailer del libro "Las aventuras de Anita Energía"